Productions
After Hours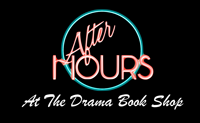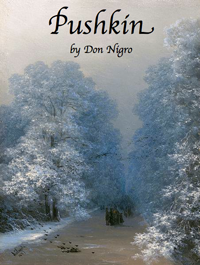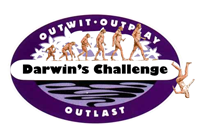 The Drama Book Shop in co-production with Up-To-Date Theatricals are proud to present AFTER HOURS, a new bi-monthly reading series at the Arthur Seelen Theatre. The series explores published playwrights' lesser known and unpublished works. Next up is
PUSHKIN by Don Nigro on July 11th, 2013 at 8:00 p.m.
The event is FREE and open to the public. A Networking party will follow the reading.
Featuring:
Jade Anderson, Paul Bolger, Rebecca Blaine Carton, Ben Fisher, Mary Caitlin Gilson, Matt Giroveanu, Thomas Lombardo and Randy Schein. with Pianist Faser Hardin. Directed by Annie Chadwick
"Of course you can't write about Pushkin. An American writing about Pushkin is idiotic, like a Russian writing about Mark Twain. What can you ever really understand about this? I can only reply the way Pushkin certainly would have to anybody who tried to tell him what was and was not appropriate for him to write: go fuck yourself." —Don Nigro
At the time of his violent death, Alexander Pushkin was the most famous living Russian poet, still a young man, and married to the most beautiful woman in St Petersburg. This play traces the dark, tragic farce of the events that led to his shooting. The play flows like a dance, blending dark comedy, mystery and tragedy as it moves inexorably to that bloody snow bank. Part of Nigro's ongoing cycle of plays tracing the history of Russia through the lives of its writers. The performance will feature a live pianist playing many selections of Chopin throughout.
**************
Each month will feature a reading of an unpublished work by a published playwright followed by a networking party. Join us "after hours" to hear a new play read aloud and meet and mingle with fellow actors, directors and playwrights in the NYC theatre community. The Drama Book Shop, recipient of the 2011 TONY Honor for Excellence in the Theatre, has been a cornerstone of support for the theatre community for over 90 years and continues to foster the creativity and success of the performing artist. To get involved with this ongoing series please contact
community@dramabookshop.com
Previous plays include:
DARWIN'S CHALLENGE - a new comedy by Jason Grote (1001, Maria Stuart; TV: Smash, Mad Men) - May 9th, 2013
---
Previous Productions
Up-To-Date Theatricals is dedicated to developing new theatre works that reflect the contemporary voice of our culture. Our recent productions include:
Brel! Life Dance
Premiered January 11, 2003 at Danny's Skylight Room Cabaret, New York City.
Lysistrata Project
Aristophanes' Lysistrata Reading at Drama Book Shop Arthur Seelen Theatre, March 3, 2003.
Live in...
New works reading series begun in 2003 featuring contemporary living playwrights.